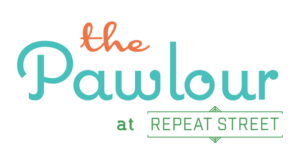 benefiting

Repeat Street has partnered with CARA, Community Animal Rescue & Adoption, to raise funds for rescue animals! CARA is a no-kill shelter based in Jackson.
Donate for Cats & Dogs
CARA needs your donations! CARA doesn't receive any federal or state government funding and depends on donations to operate.
How can you help? You can donate furniture, home décor, seasonal clothing, and other items in great condition to The Pawlour Account at Repeat Street.
Drive around back to Repeat Street's consignment area during our consignment hours (Tuesday to Friday between 10 a.m. and 3 p.m., and Saturday from 9 a.m. to 1 p.m.) and tell our staff that you're donating for CARA.
Retail Therapy + Rescue Animals
What's better retail therapy than supporting rescue animals with your purchase? Stop in at Repeat Street and look for items with special tags throughout the store! 50 percent of your purchase goes directly to CARA.
About Repeat Street
Located in Ridgeland, Repeat Street is Mississippi's premier consignment shop. From fashion to furnishings and everything in between, we hand select the finest merchandise for shoppers like you. With over 17,000 square feet and a daily supply of new items, there's always a new way to design your style at Repeat Street.
About CARA
Community Animal Rescue & Adoption, Inc. (CARA), is home to an average of 240 dogs and 120 cats daily. A loyal network of volunteers and part-time workers helps CARA on their mission to help all animals find the loving homes they deserve. Visit their website at carams.org to learn more about all the great work they are doing for homeless pets in our community.